George Draper and his wife Sarah Elizabeth (née Harman) lived in the house that is now 37 Ayot Green from 1886. George was a blacksmith by training and he ran the smithy next door to his house. The Drapers also ran a post office from their home. In the 1891 census George was described as an "agricultural blacksmith, machinist, sub-postmaster and general dealer".
George Draper was born in Hatfield in 1856, the son of William Draper and Mary (née Underwood), who had married in Ayot St Peter in 1851. He was apprenticed as a blacksmith to Thomas Starkey of Mill Green, Hatfield and can be found living with the Starkey family in the 1871 census.
Although George himself was born in Hatfield, his father William came from Ayot St Peter. William was the son of Thomas and Charlotte (née Bryant/Briant) who married at Ayot St Peter in 1810, lived at Ayot Little Green and produced a large family. Thomas and Charlotte were still living near Little Green in 1841 but Charlotte died two years later in 1843 aged 53. Thomas died in 1864 aged 83. There is no surviving memorial for this couple.
Sarah Elizabeth Harman was born at Hastings, Sussex, in 1855. George and Sarah Elizabeth married in 1884 and had nine children:-
* Sarah Elizabeth, who was known as "Bessie", born in 1885 (see more below)

* George, born in 1886, who died in WW1 read more …..
* Mary, born in 1888. She never married but cared for her mother after her father's death. Like her mother, Mary lived to be 96 years old.

* William, born in 1890, served with the Royal Artillery in Mesopotamia in WW1 and suffered life-long health problems as a result

* Samuel, also born in 1890, who died in WW1 read more …..
* David, born in 1892, served with the Calcutta Rifles in WW1 and later became Governing Director of 'Drapers Store'  in Kampala, Uganda
* Mercy, born in 1893, who died of the "Spanish 'flu" in 1920 and is buried in the old churchyard

* John, born in 1895, joined the YMCA musical section in WW1, and was at the front entertaining the troops.  He was a talented organist and continued with this interest after the end of the war

* Grace, born in 1897, who died in 1899 and is buried in the old churchyard
George and Sarah Elizabeth Draper were included in the electoral register for Ayot Green until 1928 and then moved to the Oaklands area of Welwyn, where they were living at the time of George's death on 31 August 1931. Sarah Elizabeth died on 9 November 1952 aged 96.
Their daughter Sarah Elizabeth ("Bessie") married a professional photographer, David Knights-Whittome at Ayot St Peter on 4 June 1907. It is partly for this reason that the family has an unusually good gallery of photographs. Most of those that follow are the work of David Knights-Whittome:-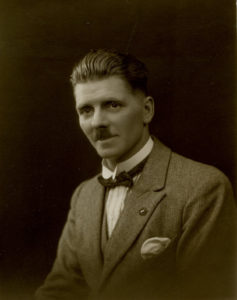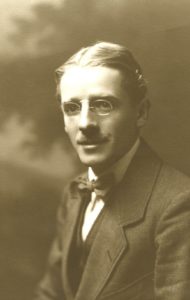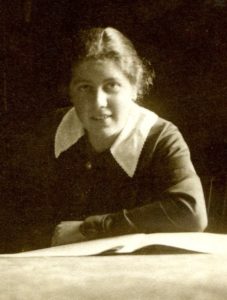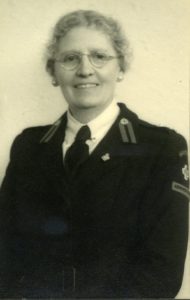 David Knights-Whittome obtained a Royal Warrant of Appointment in 1911 having photographed the Royal Family over a number of years. He subsequently advertised himself as 'Photographer to the King'. He photographed three generations of the British Royal family (Edward VII, George V and the future Edward VIII) in formal portrait shoots, country house parties and as part of a larger 'press pack' at events such as the investiture of the Prince of Wales at Caernarfon Castle in 1911. He also photographed other Royals such as King Alfonso of Spain, King Manuel of Portugal and the Queen of Norway.
Around 1929, after he retired from photography, David and Bessie moved to St Albans, Hertfordshire. They lived at Cranwell Lodge, Marshals Drive and David became a City Councillor. He was appointed mayor of St Albans in the year from 1940 to 1941 and died in St Albans in 1943. Bessie died in Sutton in 1977.
Much more of David Knights-Whittome's photographic work can be seen on various websites. Sutton Archives are working on a Heritage Lottery funded project to digitise his collection of over 10,000 glass plate negatives.
I am greatly indebted to Michael Knights-Whittome, the great grandson of George Draper the blacksmith, for so generously sharing his family photos and memories.