The current church is at least the fourth church in the parish. The previous structures were built on a different site to the north, where an old churchyard still exists.
A medieval church was built in 1282 and demolished in 1750, apparently because it had become too expensive and difficult to maintain.
The second church was octagonal with a separate bell tower to the south, commissioned by the Rector at that time, Reverend Ralph Freman and completed in 1751.  This second church was in turn demolished in 1861-62.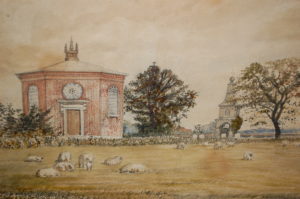 The third church, the last on the original site, was designed by John Loughborough Pearson (1817-97) and mostly paid for by Rev. Edwin Prodgers junior. It had a tower and spire and incorporated some remnants of the second church. It was opened by the Bishop of Rochester in 1862.
An article in the Hertford Mercury and Reformer of 6 December 1862 reported that the new church had "a nave 15 feet wide and 32 feet long, with side aisles of the same length, and 8 feet 8 inches wide. The chancel is 15 feet wide and 22 feet 6 inches long, with a semi-circular apsidal end. A vestry and organ chamber are provided on the north side of the chancel, and over these a tower .. with a spire, altogether 72 feet high." The apse contained the inscription "To the memory of Edwin Prodgers, Dec. v., 1861."
The third church did not last for long. It was struck by lightning on Friday 10 July 1874 and largely destroyed by fire. Only the apsidal end remained, which was converted for use as a mortuary chapel but was finally demolished in 1954.
There is now little trace of any of the old buildings in the churchyard, but many graves still survive.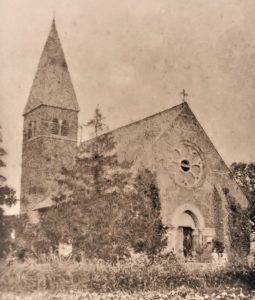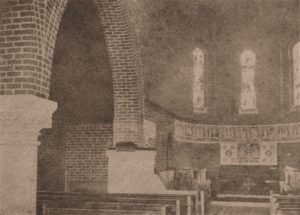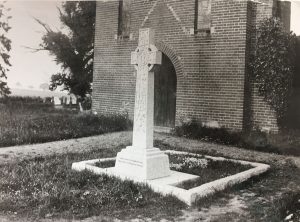 The churchyard that surrounded the earlier Ayot churches can still be seen along Ayot St Peter Road, to the north of the current church. The approximate postcode is AL6 9BQ.
An index of the names and dates on the various gravestones in the old churchyard can be seen here – Grave index
Detailed research on the families represented by the three large tombs can be seen here – Forsyth, Peacock and Prodgers
There is no car parking space by the old churchyard – the best plan is to walk along the lane from the existing church.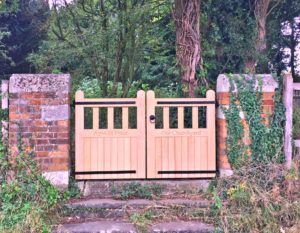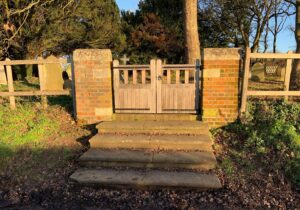 An email newsletter entitled "The Churchyard News" is published four times a year for people with loved ones commemorated in either churchyard or on the war memorial. If you would like to subscribe to this free newsletter please contact us, stating your connection to the parish.